Craigslist and That Singing Show
I try to refrain from posting on Craigslist because it's just a crazy site but sometimes it's hard to resist the "missed connections" section.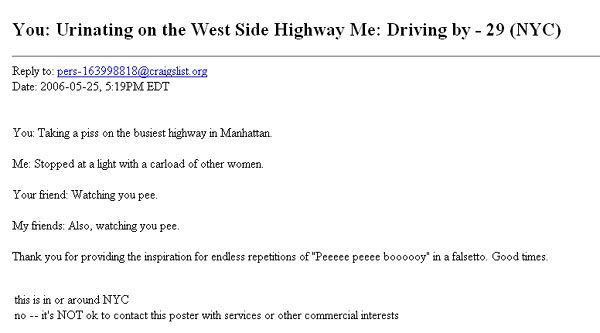 Also, I only watched a few episodes of
American Idol
this season but it was enough to know that Taylor Hicks (the grey-haired guy who is allegedly 29 but looks 45) is annoying, unattractive, annoying, fake, annoying and sounded worse than the singers at every wedding I've ever attended. Can someone please explain America's fascination with him? If those news sites are to be believed, apparently he won. Which to me is weird.