Otherworldly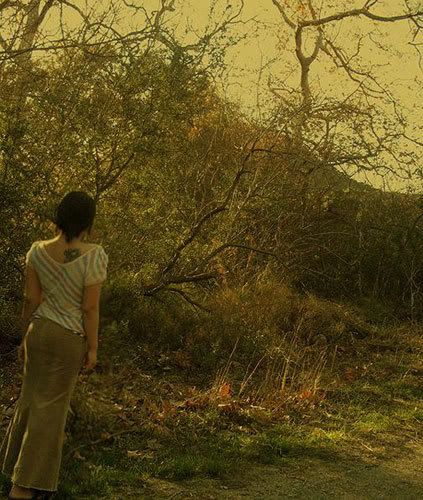 I love this picture of my gorgeous sister Leah.
Her husband Mike took it somewhere near Malibu, but it
looks otherworldly to me. It's as if after the picture was
taken, fairies emerged and showed her the way to their kingdom.
Either that, or I should probably stop smoking so much crack.