Elizabeth Ann Darling
A few months ago I came across the
the 2996 blog
, which had the idea of gathering 2996 bloggers to pay tribute to each of the victims of September 11th. I liked the idea that the victims would be remembered (and thus immortalized on the internet) for what they had done while they were on this earth, and not just how they left it. That they would become more than just a name on a macabre and impersonal list. Though a blog as oftentimes foul as mine is probably not the best place for it, here is my tribute to Elizabeth Ann Darling.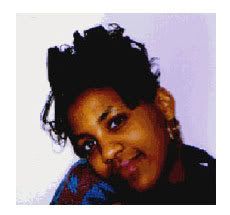 Known to loved ones as "Lizzy," Elizabeth was a resident of Newark, New Jersey, but grew up in Peekskill, New York. After graduating from Walter Panas High School, she went on to further her education at SUNY Albany, graduating in 1996 with a BA in Sociology.
Only 28 at the time of the attacks of September 11th, she worked as a financial analyst for Marsh and McLennan, a worldwide professional services firm whose offices were located on the 97th floor of Tower One of the World Trade Center.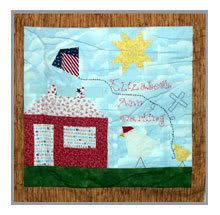 She is survived by the person she loved most in the world, a son named Michael who was only 2 when he lost his mother, and a multitude of relatives who miss the woman they described as sweet, energetic and always ready with a smile.
Incidentally, the point of this tribute is not to make available yet another platform for people to debate history and politics. The point is to remember that during one of the worst times in American history, actual people were lost. People who loved and were loved, people whose families and friends still think about them five years later and who will continue to do so long after everyone else has moved on. So if you're planning to comment some smarmy political crap on blah blah foreign policy this and blah blah religious persecution that, save it. Though I've never done it before, comments that I feel are disrespectful to the victims will be deleted. So please save us both the effort.
One thing that's a little crazy is that everyone who didn't ask for a specific person was assigned someone randomly. But when I first started researching Elizabeth Darling, my sadness over how tragically her life ended was underlined by several similarities between us. My middle name is Elizabeth, and my parent's nickname for me as a child was "Darling" as in "Is Darling over there?" She was only a few years older than me, had a toddler, and lived in Newark like I did when I worked in the city. I found myself wondering if we had ever crossed paths on the train, or at the World Trade Center or Newark Penn Station. She seemed like the kind of person I would have been friends with, someone who loved to smile and laugh, someone who worried about bills and the future of her child. I don't know much about her but the fact that so many people remember her smile and laughter says enough.
Here is Cris's tribute to his friend
Mike Marti
and WebKittyn's tribute to
Sharon Paz
. The 2996 site keeps crashing so here is a mirror site of the
full list of participants
.