A Night At Applebee's
Our friend Dean is in town from San Francisco, so last night we hit up Applebee's in Clifton after Aud picked him up from the airport. Our intention was to grab dinner and a drink but that kind of turned into some appetizers and a whole bunch of shots. Funny how that happens. Note to people who value their livers: Do not drink anything served to you called "The Four Horsemen" (of the Apocalypse.) And especially do not breathe on a lit match afterwards.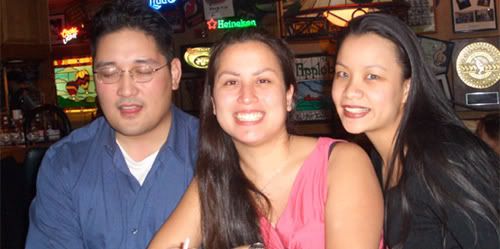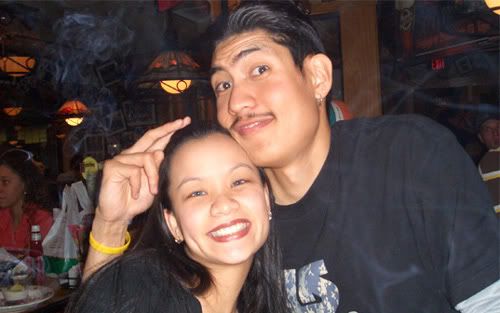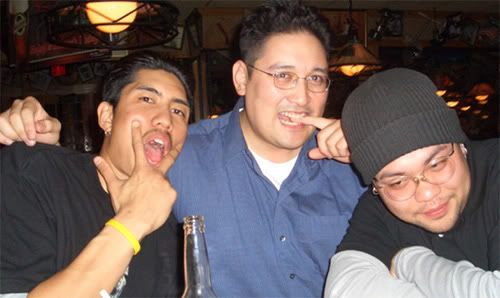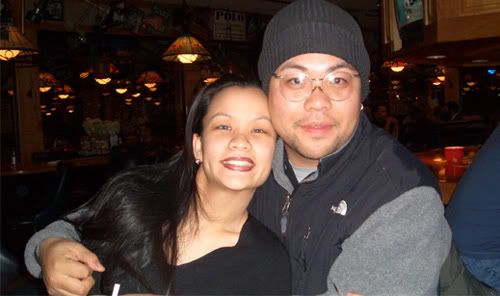 At dinner we were reminiscing about the first time the five of us ever hung out. It was 10 years ago and we got super-ultra lifted on the Colgate Piers in JC. We were so lifted we couldn't move except Dean, who was running around chasing crats (cat-sized-rats) because he'd never seen any so big and wanted to catch one or something. Later on, when Tony started his car the muffler blew and we all hit the floor because we thought someone was shooting at us. Good times.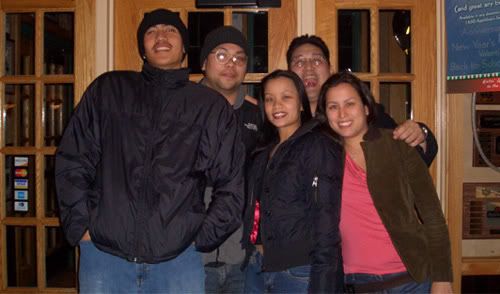 This morning, Dean and I were hung over to hell and back. We might have been fine, except that after we got home from Applebee's we decided that more vodka was in order. In retrospect, I have no idea why we decided this, except perhaps that we were already so lit that we thought it was a stellar idea. Also on our list of stellar ideas for the night was drunk-dialing our friend Ben in L.A., my friend Steve in the city, Dean's ex in Florida and our friend Arleh in Seattle. We are equal-geographic-opportunity drunk-dialers.
It was quite an experience feeding the girls their mushy, disgusting-looking oatmeal for breakfast while trying desperately not to heave. I told Dean I drank my quota for the duration of his trip on the first day. I have a habit of doing that whenever people are in town visiting. See also:
Matt and Ray's visit
from Australia last October.