Proof That I Am Not, In Fact, The Spawn of Satan
(Or, "Proof that Satan has nice taste in handbags." Take your pick.)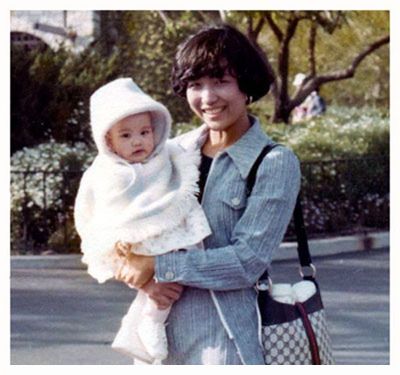 That's the big ass castle at Disneyworld behind us.
Yes folks, that is me and my mom circa 1977. I know some of you are disapointed. You wanted to believe that one day a crack appeared in the ground and hell spat me out fully-grown, in a blaze of... glory. Ha! Bon Jovi joke, stupid New Jersey humor. See, you are in hell.
Anyway, yes it is another holiday in which chocolatiers, florists and the greeting card industry all capitalize on peoples' guilt but...
HAPPY MOTHER'S DAY!!!